ABOUT BIO BLOCKS
Summit Wood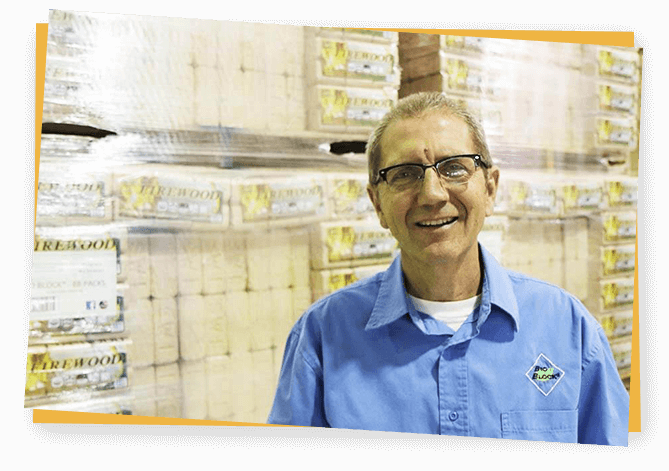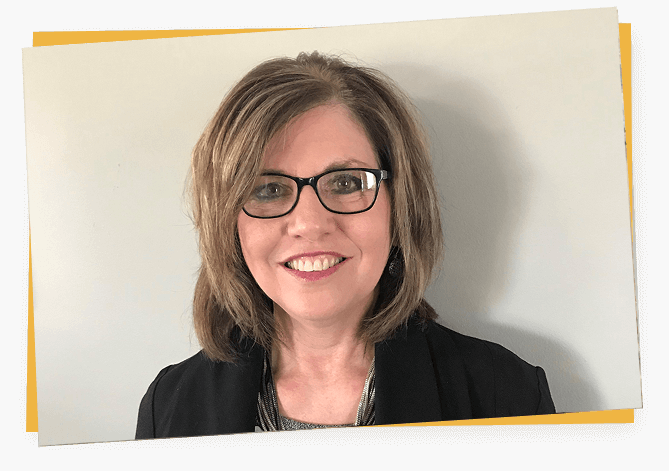 Victoria Miller
V.P. Sales & Marketing
Woman Owned Small Business (WOSB)
About BIO BLOCKS
Summit Wood Industries, Inc. was founded in 2000, by Gary and I. We began as a wholesale, millwork manufacturing company. After more than a decade of business, it was time to change the focus of the company. Gary's interest in alternative energy led to the purchase of a wood briquette machine. The purchase of this press made it possible to recycle sawdust, a by-product, into an Eco-friendly, compressed sawdust block. What started as a side-line business in 2009, has become the primary focus today. Environmentally conscious consumers have a new option for fuel with the production of Firelogs.
Our Companies Growth
Additional briquette machines have been installed to meet the demand for BIO BLOCK Firewood. Our expanded recycling program has benefited the community. First of all, we contract with local companies to procure sufficient sawdust to increase BIO BLOCK production. As a result of these relationships, waste is not sent to landfills. Secondly, the contracts provide our suppliers with additional income for their waste stream.
Other products have been added to compliment BIO BLOCK Firewood. Both the kindling bundles, and fire starters, are produced from recycled material. This aligns with our goal to provide Eco-friendly products to consumers. The BIO BLOCK Portable Fire Pit was created to fill a special niche in the fire pit market. It was designed specifically to burn BIO BLOCK Firelogs. The fact that it is portable, durable, handcrafted, and made in the U.S.A. is a combination that is hard to find!
Our Family and Community
Gary and I have been married for 33 years and enjoy working together. We live and work in Wayne County, Ohio. It has been a blessing to raise our children in a community where the Golden Rule is valued. Hard work, honesty, and integrity are not only important in families, but in the workplace as well. Our children Michelle, Scott and Gwen, and our son-in-law Cody, have helped in the business in various capacities through the years. Although they have all chosen careers in other areas, they are supportive of our business. Even our grandson, Blake, enjoys stopping in.  He likes to watch BIO BLOCKS come out of the presses and roll off of the conveyor belt. Gary oversees the manufacturing facility and I handle sales and marketing.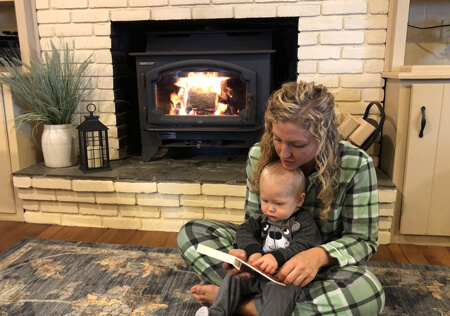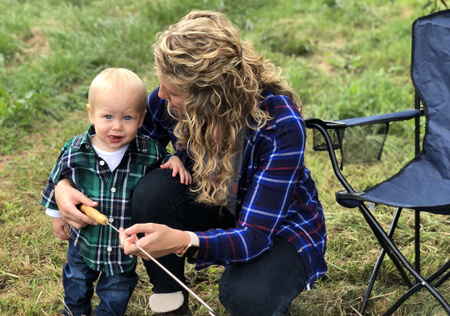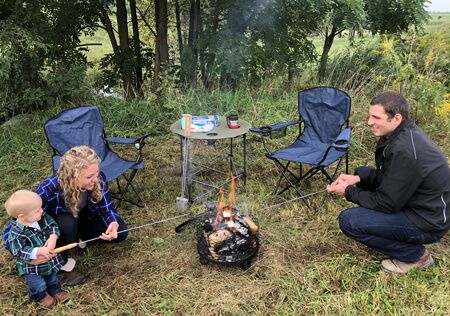 Customer Feedback
As our company grows, it has been rewarding to hear testimonials from around the U.S.A. Customers tell us where they burn BIO BLOCKS and how firelogs have impacted their family in a positive way.
Homeowners who burn BIO BLOCKS have come to rely on firelogs as a clean, convenient alternative to firewood. For example, adult children purchase BIO BLOCK Firewood as a source of heat for their elderly parents. Likewise, parents buy BIO BLOCKS for their adult children because their lives are so busy. They do not have time to cut and stack firewood! Teenagers LOVE to burn BIO BLOCKS in their bon-fires! Families take BIO BLOCK 12 packs with them to campgrounds. Sawdust blocks are easy to transport, providing a dry, economical source of firewood for a campfire.
Chefs have reported that BIO BLOCK Firewood is essential to their restaurant! They have found that burning sawdust blocks in their wood-fired pizza ovens makes their job easier.
A gourmet mushroom grower was pleased to find BIO BLOCKS in a store near his home. He was glad to locate a source of sawdust for his hobby.
Stories from retail stores, and our customers, are what makes coming to work every day worthwhile!
Community Involvement
We are members of both the Wooster Chamber and Orrville Chamber of Commerce. In June 2012, Summit Wood was honored to receive The Wooster Chamber of Commerce Small Business of the Year Award.
The U.S.D.A offers a grant called Rural Energy for America Program. (REAP) Companies who are awarded this grant, are recognized for their contributions in producing alternative energy. Summit Wood Industries was chosen as one of the recipients in 2015.
As a company, we pledge to communicate well, and support the retail stores that we work with. We will continue our tradition of being an honest, hard-working, family business that follows the Golden Rule. It is our goal to offer excellent service, and high quality products, that are made in the U.S.A. Ultimately, we want our products to be beneficial to consumers by enhancing their lives.
– Victoria G. Miller
VIEW OUR PRODUCTS
If you wish to learn more about our products or would like to know were to find them please visit the following links below