Follow the Instructions on Lighting BIO BLOCKS
Well I bought the Bio Blocks and the first time I tried to use them I did not have any luck, but once I followed the instructions "men fail to do this at first" I had great success! I will never go back to the fake logs or firewood again. Very warm and long lasting fire. As I have found using the Bio Blocks is cheaper than buying firewood. I had a nice cozy fire all evening for less than $4 dollars! Very happy I found this product as I am retired and every dollar counts. Thank you very much for this great product!
Likes Size of BIO BLOCKS Compared to Large Blocks.
The thing I like about your blocks is that I can easily feed my stove; compared to the larger blocks, these are easier to handle. BIO BLOCKS are small enough to be efficient. You can arrange them so there is a space between the blocks so they burn properly. It's easier to control the heat output with smaller blocks than large blocks. They are easier to handle. The price is competitive. They burn very well. Last winter, when the weather got cold, we used nothing but BIO BLOCKS for two weeks – we didn't even turn our furnace on. Larger blocks are too big to arrange for proper draft. BIO BLOCKS are easier for my wife to handle when I'm at work. Blocks are really a blessing in disquise, becomes I have allergies and am allergic to wood smoke. These blocks have no odor and burn very clean.
Michael C.
August, 7, 2018
Surprised How Well Blocks Burn
I wanted to compliment your company on a job well done. I love that these BIO BLOCKS are safe for the environment but I can't believe how well they work. THANK YOU!
More Heat Needed For Long Vermont Winter
Bought your BIO BLOCKS. Long winter in Vermont, needed a little more heat. Have traditional wood stove. Really like your product. Thank you!
Uses BIO BLOCKS for Campfires
It's just wood! BIO BLOCKS are so convenient – no chopping! The small blocks are very easy to use. Just grab a block or two and feed the fire as needed. Easy to light with BIO BLOCK Fire Starters
C.K. Fryzelka
May, 4, 2018
Prefers BIO BLOCK Firewood Over Other Brands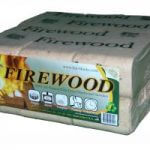 I've found that BIO BLOCKS burn hotter, better and have less creosote then other sawdust blocks that I've tried.
Very Little Ash!
I love your BIO BLOCKS in my wood stove! I have burned several packs and there is very little ash.
Scott E.
February, 1, 2018
Location:
Marietta, Georgia
Prefers BIO BLOCKS Over Firewood
I have been burning blocks for a couple of years. They are a lot easier then wood to use. I have been burning wood this year because I had some Maple trees cut down and kept the wood. Burning BIO BLOCKS last year and wood this year has convinced me to go to blocks next year. Please keep up the good work.
Excited to Use BIO BLOCKS and Fire Starters in Wood Stove
I want to thank you for such a fine product. For the last two years, I have used the BIO BLOCKS in my wood stove and wood burner. They have performed flawlessly and compliment the split wood perfectly. Easy to store, no bark or bugs (which is my pet peeve with cutting wood) and store very nicely in our basement. The round hamburger starters have not failed to light the bricks yet (and have many other uses also).
I wanted you to know how excited I am to be using these products and share that with you. Thanks and compliments can be a rarity these days but they have no meaning or value until they are shared.
Paul R.
November, 17, 2017
Amazed at Heat Output of BIO BLOCKS!
Hi there!! I have finally tried these blocks in my fireplace and I am so amazed! My husband and I had bought a "pellet basket" where you can burn wood pellets in a fireplace or wood stove, and they don't produce anywhere near the heat these do. Not to mention these are way easier to get burning!!
Mallory M.
November, 17, 2017
Location:
West Boylston, MA
Nothing Works like BIO BLOCKS!
I build a fire often with my girls. What I love about BIO BLOCKS is that I can do a double decker fire. It has a consistent burn and is an amazing product. I've tried tons of products and nothing works like BIO BLOCKS!
BIO BLOCKS could replace firewood in national and state parks.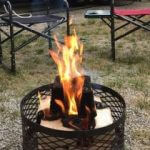 Just used the first pack I bought at Lehmans last year to try them out. Great stuff! You should be marketing them to national and state parks to replace firewood consumption. Start easy and make a very pleasant evening fire with nice coals.
BIO BLOCKS Worked Great for Camping!
I just wanted to say that I discovered your product yesterday at Acme (Bailey Rd., Cuyahoga Falls). I needed to get firewood as I was camping out last night and I saw the BIO BLOCKS. They worked out great! I will definitely purchase again! Thanks for making a great product!
Kristi T.
April, 25, 2017
Location:
Cuyahoga Falls, OH
Staying with BIO BLOCKS after trying other brands.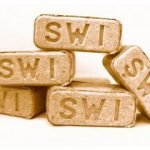 I have tried other brands and they don't burn as well. I bought blocks that were less money but didn't last as long. Easy to stack in car and in the garage. Easier to deal with than firewood.
D.P. Behl
December, 20, 2016
Location:
Strongsville, OH
Awesome in a Wood Stove!
I bought a couple of packs at my local Giant Eagle and tried them in my wood stove and they are awesome!
BIO BLOCKS have every feature a New Englander needs in firewood!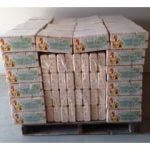 Rocky's ACE Hardware in Millis, MA store manager, Shirley, could not have been nicer. Great review, have used them before! These blocks have every feature a New Englander needs in firewood. Burns wicked hot. Dry. Low vapor. Long lasting for all night burn. Compact dry storage! One pallet is 1056 cakes. (blocks) Seems like a good value. And Shirley and her Ohio team helped me find a dealer ONE TOWN AWAY! They could not have been nicer. So happy with the product and the people.
Burns BIO BLOCKS Daily in Fireplace Insert
Burns better then competitive product – it's more compact, burns hotter and cleaner – less ash. I use daily in my fireplace insert for heating my home.
BIO BLOCKS Burn Clean With Few Sparks!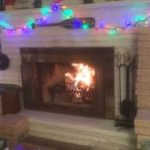 One of the real benefits that I have come to appreciate about using BIO BLOCKS in my fireplace at our cabin is that they burn so very clean and hot without many sparks, so you can build a fire with them, and allow the radiant heat to warm the room without worrying about those sparks that come from burning pieces of wood.
BIO BLOCK Fire Starters work great in wood stove and campfire!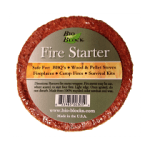 We love the fire starters! We were very impressed with how little is used to start a fire, even when using wet wood. We have found these work great for both the wood stove and campfire. We are very excited to try these in our pellet stove as well.
Wendy F.
November, 2, 2015
I absolutely love them!
I absolutely love them and use BIO BLOCKS with my wood; which is sometimes wet. I can't say enough good about them!
First Time User
Thank you so much for introducing us to BIO BLOCKS! We used them today for the first time and LOVE them!
Impressed how BIO BLOCKS burned in fireplace insert!
Last winter I burned BIO BLOCKS in my fireplace insert for the first time. I was greatly impressed with the product. Not only were they easy to stack in my garage, but they were very easy to start, gave very good heat, and also had a nice flame. It only took 2 of the 12 packs to last for a 24 hour period. I'll certainly use them again this year!
T. Kleckner
August, 15, 2014
Easy to maintain BIO BLOCK fire with hot coals
We have just been using BIO BLOCKS to heat our house this year. We didn't even fill the fuel oil tank. (very expensive!)
Started about the first week in October till about now and have been very impressed for a number of reasons:
They burn very hot and last very long.
I fit them all on my wood rack in my garage. When using wood I would need to fill that rack almost weekly. A lot of hassle and mess. And for me that meant running to my parents where the wood was stored and hauling it back.
I just emptied out the ashes this past week for the first time and we have a fairly small fireplace. That is amazing considering I would have to empty 1-2 times a week with the wood we had been using.
The nicest thing that I have found is that it is pretty easy to have enough coals in the morning to easily start a fire. This is important when I need to go to work quickly and my wife needs to get the fire going or I don't have a lot of time. Before this was a hassle, because it was harder to keep the wood burning through the night without waking up in the middle of it to put more in.
D. Steiner
January, 2, 2014
Satisfied Repeat Customer
This is our second year using BIO BLOCK in our fireplace insert. Flying sparks, messy bark and a campfire smell have been eliminated using this very convenient product!
Mike R.
November, 20, 2012
Better than Firewood!
I love your BIO BLOCKS. I will never buy anymore wood!
Pete Grimm
February, 8, 2012
Burns longer and hotter then firewood
I have found that BIO BLOCKS are easy to start and that they burn longer and hotter then regular firewood and other blocks that we have purchased from area local stores.
Cost Effective Satisfaction
I recently purchased your product to try in my current wood stove. Prior to trying the product I was inquiring to purchase a pellet stove for the convenience and ease of operation. Since I have used this product, I decided to keep the current stove which saved me several dollars in the purchase of a new pellet stove.
Great Warmth
I am a satisfied user of the BIO BLOCKS. I was given a tour of the facility a year ago on an off production day. I had never heard of this product until that day. My previous warmth came from natural wood. The BIO BLOCKS are awesome. Great warmth and easy to handle. Little or no mess and minimal ash. I am a firm believer in this product and HIGHLY recommend it.
More than Pleased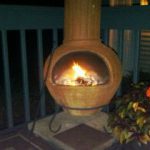 Some say that fences make good neighbors; well so do BIO BLOCKS! The homes in our neighborhood are close to each other and we all try to be considerate when burning outdoor fires. After trying many different artificial log products, I picked up a package of BIO BLOCKS at our neighborhood hardware store with the hope of replacing the expensive coffee grounds-based logs that I have settled on because of their low smoke burn. Wow! I was so surprised! BIO BLOCKS burned bright, were odorless and nearly smokeless. Plus, there are no artificial binders or chemicals in this environmentally-friendly product and they are a fraction of the cost of what I was using. I'll never buy anything else for our chimnea!
Alisa Getzinger
August, 26, 2011
Fuel for the Fireplace
We used Bio Blocks last year for the first time and found them to be an excellent fuel for our fireplace insert, plus being cleaner and more convenient than cut firewood. I will buy another skid this year!
Larry Barnes
April, 6, 2011
A Great Winter Plan
This is my first winter using the Bio-Blocks, and I am very impressed. I use them when we travel in our Motor Home…they are clean and easy to carry in a plastic bag, they are accepted in any State with no concern for carrying unwanted infections. The small burner with 4-5 blocks works well for a campsite fire, as well as for cooking hamburgers and steaks. I also use them in my home fireplace. This winter we plan to supplement our fire at the "Smoke Pit", a Maple Syrup cooking operation located near Millersburg. Overall…a great,, economical "green" way of using sawdust to produce heat… Very pleased.
Roy Miller M.D.
February, 6, 2011
Location:
Millersburg, Ohio

LEAVE A REVIEW
---
Tell us what you think about BIO BLOCKS, we would love to hear from you!